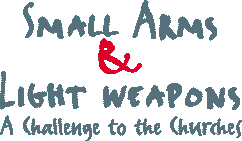 West African Moratorium:
Support from the churches
Liberia, Sierra Leone -- these smaller West African states along with their larger counterparts such as Mali and Nigeria have become known world-wide as countries embroiled in armed conflict.
On 31 October 1998, the 16 Heads of State in the Economic Community of West Africa (ECOWAS) declared a three-year moratorium on the import, export and production of small arms in the region. In so doing, West Africa became the first, and thus far only, region in the world to announce a halt to further light arms procurement.
Churches in West Africa played a significant role in promoting the initiative.
The proliferation of small arms and light weapons in the region has been both a cause and an effect of pervasive conflicts. As a cause, the extensive circulation and easy accessibility of weaponry such as assault rifles and grenades has fueled an instinct to solve problems with bullets and increased the number of violent crimes, thus further destabilizing already vulnerable states. As an effect, the proliferation of small arms and light weapons is compouned after wars have drawn to a close leaving many armed ex-combatants without work or income.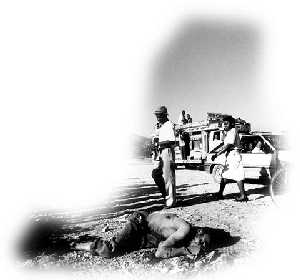 Visit the Norwegian Initiative on Small Arms Transfer (NISAT) for more information about the moratorium, further political developments and related news from the region.

For more information on the role of churches contact:

West African Action Network on Small Arms (WAANSA)
Council of Churches in Sierra Leone
Florella Hazeley
4A Kingharman Road, PO Box 404
Freetown, Sierra Leone
Email: ccsl@sierratel.sl
Email: fhazeley@yahoo.com