Issue 10 February 2000


A Newsletter of the Ecumenical Network of churches in solidarity with people compelled by severe political, economic and social conditions to leave their land and cultures.



Uprooted people are those who are forced to leave their communities: those who flee because of persecution and war, those who are forcibly displaced because of environmental devastation and those who are compelled to seek sustenance in a city or abroad because they cannot survive at home... World Council of Churches policy statement, 1995.

Standing in the Gap... a plea for Sierra Leone

This is the title of a report of a delegation visit to Sierra Leone organized by the World Council of Churches and All Africa Conference of Churches. The report is however, more than an account of one delegation's visit, however, in that it also represents a comprehensive proposal for ecumenical action to bring an end to this terrible war. The ten-person Ecumenical Pastoral Team, under the leadership of Glenda Wildschut from the Anglican Church of South Africa, visited Sierra Leone from 15-20 November to meet with the Council of Churches in Sierra Leone (CCSL), church leaders, the Inter-Religious Council, youth and women's groups; to strengthen and support the local churches in promoting peace and reconciliation; to obtain reliable first-hand information to serve as the basis for developing a strategy of concerted ecumenical advocacy; and to identify and discern the way forward in working with the churches in promoting peace and reconciliation based on justice.

The team participated in the First Triennial General Assembly of CCSL and met with a wide range of church and other religious leaders, the media, governmental and RUF leaders, ECOMOG and UN representatives.

The plan of action includes advocacy at the national, regional and global levels, including strengthening CCSL's advocacy work and sharing the experiences of the Inter Religious Council more broadly. The plan also calls for a special emphasis on children, for the concerted prayers for the people of Sierra Leone, and for a Partners Forum to strengthen the network of advocates for Sierra Leone.

The peace that has come to Sierra Leone is extremely fragile and needs the sustained support of the international community. "Yet it is certain that the international community alone cannot bring stable peace to Sierra Leone. Long lasting peace has to be undertaken by Sierra Leoneans themselves." In particular, inter-religious efforts are needed to promote peace and reconciliation. The team heard interest expressed by the Sierra Leoneans for a "Truth and Reconciliation Commission" and was reminded of the complexity of reconciliation in the Sierra Leonean context. (The complete report is available from WCC.)

Commission of the Churches on International Affairs

The first meeting of the new Commission of the Churches on International Affairs (CCIA) was held in Morges, Switzerland, from 22-28 January 2000. The 31 members of the Commission, coming from all regions of the world, bring together an impressive expertise on global issues. Three members of the Commission also participate in the annual meetings of the Global Ecumenical Network on Uprooted People which provides an important link to the Council's work in this area.

Commissioners reviewed the work and priorities of the various programmes of International Relations, including peaceful resolution of conflicts, human rights, uprooted people, peacebuilding and disarmament, and UN relations. They reviewed plans for WCC's engagement in the UN Social Summit (Geneva 2000) to be held in June. They engaged in a far-reaching discussion on the ethics of 'humanitarian intervention' and suggested additional factors to be considered in the study process. The Commission also commented on a draft proposal for strengthening global advocacy within the ecumenical family. Reference groups were set up on the main programmatic work of the team in order to allow the Commissioners to be more involved in the on-going work of International Relations.

WCC's Assembly, meeting in Harare, Zimbabwe in December 1999, called on its member churches to participate in a Decade to Overcome Violence from 2001-2010. While the formal launch of the Decade will not take place until next year, WCC staff have been working hard to inform the churches that the Decade is about to take place, and to encourage them to see their own efforts to overcome violence in their own communities as part of this global ecumenical effort. Unlike other WCC programmes, this initiative is not suggesting a 'plan' or programme for churches to follow, but rather provides a framework for the efforts of thousands of initiatives around the globe. WCC's role will be one of networking, of putting people in contact with one another, and of sharing information within the ecumenical family. The Decade to Overcome Violence is broader than any one WCC programme and an inter-team planning group provides necessary liaison between different teams involved in the effort.

The Decade to Overcome Violence will provide an opportunity for more connections to be made across different issues of violence, and therefore encourages a more holistic way of looking at an addressing the violence in the world. We hope that the Global Ecumenical Network on Uprooted People will seek to connect with other WCC networks to strengthen our common goal of overcoming violence in all its forms.

In early February 2000, the Congolese Religious Leaders issued a statement entitled United We Stand which deplores the war that has been going on in the Democratic Republic of Congo since August 1998. "This war has had devastating consequences for the Congolese people, for the future of our nation, and for our relationships with our neighbors and friends," the statement begins. The religious leaders indicated their commitment to stand for justice, for peace, for unity, for reconciliation, for democracy and for our people. The statement calls for a National Consultation to strengthen the unity of the people, and to prepare the way for Inter-Congolese dialogue based on trust and reconciliation. The statement was signed by the leaders of the Catholic Church, the Church of Christ in Congo, the Kimbanguist Church, the Orthodox Church, and the Islamic Community. (Copies of the statement are available from WCC.)

In commemoration of the 50th anniversary of the Office of the United Nations High Commissioner for Refugees, UNHCR is setting up a small database on "prominent refugees" which is to include refugees and former refugees (broadly defined) of international, regional or national stature with significant achievements in politics, science, arts, music, sports, literature and other fields and who can therefore underscore the positive potential and achievements of refugees. UNHCR has asked WCC to help collect information about such individuals so that their contributions can be highlighted. If you know of "prominent" refugees or former refugees, please contact either Elizabeth Ferris at WCC (egf@wcc-coe.org) or Nicoletta Fagiolo (fagiolo@unhcr.ch) for a bio-data form in English, French, or Spanish.

The Evaluation and Policy Analysis Unit of UNHCR has begun a new update on its various activities. Presently the Unit is involved in the following evaluation efforts: Emergency response in the Kosovo crises; UNHCR's role in working with internally displaced people; refugee and returnee security; urban refugees; UNHCR and local NGOs; the CIS Conference process; refugee education; returnee reintegration; beneficiary-based evaluation; evaluation, monitoring, and protection; minimum standards in Africa, statelessness and nationality; trafficking and asylum; negotiated humanitarian access. To receive regular updates from this office or to receive research papers (16 so far) conducted by the office, contact EPAU at: hqepp00@unhcr.ch).

The Australian Minister of Immigration, Philip Ruddock announced in early February that the high level of smuggling of people into Australia was threatening Australia-s refugee intake of 12,000 refugees per year. The maximum penalties for smuggling of people were increased by Federal Parliament last year, amid an influx of suspected undocumented immigrants in northern Australia.

Indonesian women migrant workers in Hong Kong have launched a new Indonesian Migrant Workers Union. In their statement, the women stated that their number has increased from only 670 ten years ago to 41,400 by the end of 1999 - an explosive growth of 6,000% between 1989 and 1999. In 1999 alone, 9,700 new arrivals came to Hong Kong, making Indonesians the fastest-growing nationality of domestic workers in Hong Kong. With the increase in their numbers has come an increase in human rights violations and exploitation, including wage cuts, removal of maternity protection and service tax proposal. The Union will work for the promotion of rights of Indonesian and other migrant workers, in Hong Kong and the world.

The Canadian Council for Refugees (CCR) has protested the detention of Chinese minors for the past five months. CCR notes the "striking inconsistency in the treatment of detained minors across the country" as well as the conditions in which the minors have been held. (For further information on this issue or on other Canadian refugee issues, see the Canadian Council for Refugees' website: http://www.web.net/~iccr.

Burmese refugees continue to cross into Thailand after Burmese Army offensives and village relocations. Already some 115,000 Brmese refugees are living along the Thai-Burmese border, and there are reports that thousands of potential new refugees may be planning to come. This movement seems to be the reslt of village relocations as the Myanmar government vows to eradicate opium by 2005. About 50,000 people have been forced to give up their drug-producing habits and are being trucked form their homes on the Chinese border to new locations in Myanmar's Shan State near Thailand.

Since last October, the Thai government has begun deporting 'illegal workers,' most of whom come from Myanmar. Although there are an estimated 1 million Burmese in Thailand, deportations so far have been small in number.

The Vietnam News Agency reports that the number of economic refugees from the countryside to the cities is increasing dramatically. Hanoi, a city of almost 2.3 million, now supports close to 250,000 unregistered migrants and the number of people searching for work is expected to grow by more than 70,000 in the coming year. Unemployment in Hanoi remains above 10 percent - 3 percent higher than the national average. Health authorities are particularly concerned that the migrants represent a threat to Vietnam's efforts to contain the spread of HIV/AIDS.

Canada's Minister for International Cooperation, Maria Minna recently announced a $3 million contribution to a project that will help address migration problems in South Africa and neighboring countries, which are linked to the increased transmission of HIV/AIDS, escalating conflicts, and impoverishment. The project will bring together decision-makers from six countries to promote regional cooperation and help them to implement new policies and legislation government domestic and cross-border migration in southern Africa. (CIDA press release, entitled "Maria Minna announces $3 million to combat migration causing development problems in South Africa," 21 January 2000.)

The Conference of European Churches organized an International Consultation on Trafficking in Women in Europe which was held in Driebergen, the Netherlands from 27 November to 1 December 1999. The consultation brought together 70 people from 27 European countries to assess the situation of trafficked women in Europe and to make recommendations to the churches and ecumenical organizations to respond to their needs. Although statistics are imprecise, some 500,000 Eastern European women and girls are trafficked to Western Europe as well as an increasing number of women from Southern Europe, the Balkans, the Middle East, Africa, Latin America and Asia. "Such women may be lured into leaving their countries by promises of well-paid jobs or glittering marriages, only to find on arrival in the country of destination that they have, in effect, been sold into slavery. Subject to abuse, violence, or sexual exploitation, they may be kept in virtual imprisonment, their passports taken from them, and in constant fear that if they do manage to contact the authorities, they may end up in jail." The Consultation called on CEC, CCME, CCEE and member churches to take a number of actions to raise awareness about trafficking of women, including preparation of a background document on trafficking, a leaflet which includes addresses where trafficked women can find help, promotion of theological discussion among women and men on trafficking, and the use of visual media to publicise the issue of trafficking in women. The consultation also calls on churches to become aware of the possibility of opening their premises as safe shelters to victims of trafficking. The full report is available from the Conference of European Churches or from WCC.

Despite the ethnic, religious and socio-political difficulties in the country, the 11th General Assembly of the Christian Conference of Indonesia will be held in Tomohon, North Sulawesi, Indonesia from 2-6 June. Under the theme, "Time for Fullness of Life for All" (from John 10:10) the Assembly will lead delegates, church leaders and participants to share concerns and solidarity with the people of Asia. A number of pre-Assembly meetings are planned, including an Asia Ecumenical course, youth and women's meetings, orientation for stewards, a People's Forum, and meetings of various CCA governing bodies.

OfERR, the Organization for Eelam Refugees' Rehabilitation, based in Chennai, India reports that its publication in Tamil, Power to rule the world is within you, won the first prize given by the Tamil Nadu government for the best publication in Economics, Commerce, and Management. The author of the book, Rev. Dr. Elias, compiled the book from lectures he gave to the refugee participants in the many classes conducted by OfERR under the "communications and leadership" programme. Rev. Dr. Elias has been associated with OfERR, as well as with Jesuit Refugee Service, for many years.

The North American Churches Consultation met on the Canadian-US border from 20-22 October 1999. Representatives of Canadian, Mexican and US churches shared information on developments in their respective countries. The group met with immigration authorities on both the Canadian and US sides of the border and visited church projects working with refugees, migrants and asylum-seekers. The group identified a number of issues of concern, including the importance of supporting and promoting grass roots ministries which are responding to people in need, family members who are detained in the US en route to Canada, the need for a wider definition of refugee, and the need for pastoral training and respect for the sanctity of the church. The Consultation agreed that letters would be drafted to officials and churches in the three countries, raising up in particular the issues of family unity in the Canadian asylum process, natural disasters and their consequences for migration, detention, shelter in churches for documented and undocumented immigrants, and church participation in regional processes. The Consultation also considered the possibility of organizing a North American preparatory conference in preparation for the World Conference against Racism and Xenophobia.

The Campaign for the Rights of Migrant Workers is one of the campaigns highlighted under the Canadian Ecumenical Jubilee Initiative which is a coalition of more than 30 national churches and coalitions responding to the call for global justice in the Jubilee tradition. The Campaign has developed materials for congregational use, including basic facts on migrant workers and specific advocacy suggestions. The Campaign urges governments to ratify the international Convention on the Protection of the Rights of All Migrant Workers and Members of their Families. (For more information, contact iccr@web.net, cawg@web.net or jubilee@devp.org).

The Executive Committee of the Churches' Commission for Migrants in Europe met in Brussels from 4-5 December - in its first meeting since CCME's Assembly in October. Among the issues discussed were growing church cooperation in the Mediterranean region, the positive results of the EU Tampere Summit, and the increasing number of undocumented migrants in European countries. The moderator of CCME, Martin Affolderbach, said that CCME will put special focus on three areas of work:
Monitoring European migration and asylum policies;
Church work with refugees, migrants and displaced
Working groups will be set up in March for each of these three areas and CCME will cooperate more intensively with Catholic partner organizations.

The US voluntary agencies serving refugees have announced the formation of a new coalition for refugee protection, the Refugee Council USA which came into existence on 3 January 2000. This new coalition is intended to provide a focused and effective advocacy voice on issues affecting the protection and rights of refugees and displaced persons. Particular areas of concern are adherence to international standards of refugee rights; the erosion of the right to asylum; political and financial support fo

Until the formation of this new coalition, most of these concerns have been addressed in various other for a such as InterAction's Committee on Migration and Refugee Affairs, the National Immigration Forum and other ad hoc arrangements. As the issues facing refugees have become more complex and international protection mechanisms and human rights standards have come under threat, a more concerted and focused approach is now necessary. The Refugee Council USA's secretariat will initially be housed at the Lutheran Immigration an Refugee Service (LIRS) in Baltimore, Maryland. The chair is Ralston Deffenbaugh of LIRS.

Conventions on Migrants' Rights

This section comes from the pilot issue of Migrants Rights Bulletin and its feature report which is published by the International Migrants Rights Watch Committee. (To receive a copy,either electronically or by posted mail, contact jubilee@devp.org. It is also available on the website: http://www.migrantsrights.org.

Since early this year, Azerbaijan, Mexico and Senegal have acceded to or ratified the 1990 International Convention on the Protection of the Rights of All Migrant Workers and Members of Their Families, bringing to 12 the number of States party to this UN human rights treaty. (20 are needed for it to "enter into force" and become effective.) Bangladesh and Turkey have also now signed the convention, the preliminary step to ratification. The current status of the Convention is as follows:
| | | |
| --- | --- | --- |
| Participant | Signature | Ratification, Accession (a) |
| Azerbaijan | | 11 Jan 99 a |
| Bangladesh | 7 Oct 98 | |
| Bosnia and Hercegovina | | 13 Dec 96 a |
| Cape Verde | | 16 Sep 97 a |
| Colombia | | 24 May 95 a |
| Chile | 24 Sep 93 | |
| Egypt | | 19 Feb 93 a |
| Mexico | 22 May 91 | 8 Mar 99 |
| Morocco | 15 Aug 91 | 21 Jun 93 |
| Philippines | 15 Nov 93 | 8 July 95 |
| Senegal | | 9 Jun 99 a |
| Seychelles | | 15 Dec 94 a |
| Sri Lanka | | 11 Mar 96 a |
| Turkey | 13 Jan 99 | |
The above status chart, the text of the Convention, as well as Human Rights Commission resolutions and reports related to migrants' rights are available on the website of the UN High Commissioner for Human Rights, at http:www.unhchr.ch.

The International Labour Office (ILO) reviewed a study on the status and prospects for its two conventions relating to migrant workers rights as the ILO Migration for Employment Convention (Revised) (No. 97) and/or the Migrant Workers (Supplementary Proisions) Convention, (No. 143) were observed to have relatively low rates of ratification. Convention No. 97 has 41 ratifications, and No. 143 only 18, making a total of 59 ratifications for both. The rate of ratifications has slowed in recent years.

A working party reviewed the most commonly cited reasons for failure to ratify the conventions:
Only a small number of migrant workers in a territory;
Economic instability and high unemployment rates prompting Governments to give preference to nationals over foreign labour;
Lack of the necessary infrastructure to apply the Conventions and the high cost of implementing the instruments;
Government intervention required by these instruments is not considered the best approach;
Reluctance to enter into multilateral commitments in the area of policy on foreigners;
Complexity of a country's immigration legislation and practice;
These Conventions are no longer considered appropriate given the characteristics of contemporary international migration.

The Working Party considered the possibility of revising the two conventions, to bring them up to date, and in so far as it is technically possible, to merge them into a single Convention.

The Refugee Studies Programme at Oxford University will offer its 11th annual International Summer School in Forced Migration in July 2000. The three-week residential course is designed primarily for senior and middle managers who are involved with assistance and policy-making for forced migrants. The course will be held from 17 July to 4 August and includes modules on asylum policy and international law, the globalisation of forced migration, programmes to address the psychosocial needs of forced migrants, coordination of relief efforts, and institutional responses to refugee crises. More information is available on RSP's website: http://www.qeh.ox.ac.uk/rsp/ or by e-mail to Shannon Stephen: shannon.stephen@qeh.ox.ac.uk.

The Center for International Health and Cooperation and the Hunter College of the City of New York in partnership with the Royal College of Surgeons in Ireland is offering an International Diploma in Humanitarian Assistance. In 2000 the courses will take place in Geneva from 30 January-26 February and in New York from 11 June-8 July. The four week training programme offers over 200 hours of instruction in current issues in humanitarian action, humanitarian aid and broader conflict prevention efforts. The course fee of US$4,000 includes tuition, fees, meals and accommodations. For more information, contact Michel Veuthey (e-mail: michel.veuthey@ties.itu.int).

The Norwegian Refugee Council launched its Global IDP Database in December 1999 accessible on http://www.idpproject.org. The database presently includes profiles of 14 countries (to be expanded to 35 in the year 2000). In addition to comprehensive profiles on each of these situations, the web-site also has training materials on internally displaced persons, thematic information and other useful IDP-related links and information.

The Women's Commission on Refugee Women and Children has published Untapped Potential: Adolescents Affected by Armed Conflict, A review of programs and policies. This study, written by Jane Lowicki, finds that adolescents are more likely than younger children to be forcibly recruited into armed combat, miss out on educational opportunities (especially girls), become heads of household, suffer sexual violence and related problems, be exposed to sexually transmitted diseases, and be economically exploited. The study looks at 5 areas of intervention: education, livelihood, psychosocial, protection and health. The Women's Commission will undertake further in-depth, field-based study to identify needs and 'good practices.' (Available from the Women's Commission, 122 E. 42nd St., New York, NY 10168 USA or mailto:wcrwc@intrescom.org).

UNHCR's Evaluation and Policy Analysis Unit will soon release The Kosovo refugee crisis: an independent evaluation of UNHCR's emergency preparedness and response. The report includes sections on the context of the emergency, UNHCR's preparedness, the initial response, management, assistance and coordination, protection, and relations with the military. The evaluation contains many recommendations for enhancing the ability of the international community to respond quickly and appropriately in situations of large-scale emergencies. (available on UNHCR's website: http://www.unhcr.ch or by mail from hqep00@unhcr.ch).

Trends in International Migration is a comprehensive analysis of immigration trends in the OECD countries (Organization for Economic Cooperation and Development) and surveys main trends in international migration, detailed country notes setting out the main features of the migration movements and policies of OECD countries as well as some non-member states such as Bulgaria, Romania and the Baltic States, the economic and political challenges of clandestine migration, and a statistical annex. (To order, contact http://www.oecd.org/bookshop or contact OECD Paris, e-mail: sales@oecd.org).

Directory of Support Groups for Migrant Women Workers and Trafficked Women and Children in South and Southeast Asia is a listing of organizations working with migrant women and includes a summary of the activities and contact information for many groups in the region. Available from the Global Alliance Against Traffic in Women, PO Box 1281, Bangkok Post Office, Bangkok 10500 Thailand or GATTW@inet.co.th. The Alliance also publishes a newsletter twice a year.

The first annual report of the European Monitoring Centre on Racism and Xenopobia includes reports on racism in member states of the European Union and actions undertaken to confront racism and xenophobia as well as a focus on the establishment of the European Monitoring Centre which was itself an outcome of the European Year Against Racism. (Available from the EUMC, Rahlgasse 3, A-1060 Wien, Austria or office@eumc.at).

Human Rights Watch has just published its annual World Report 2000 which covers the year of 1999. The report is a comprehensive collection of country-by-country issues, with each region introduced with a regional overview. In addition, there are thematic sections, including arms, children's rights, and women's human rights. The section on special issues and campaigns includes refugees, displaced persons and asylum-seekers as well as international justice, the International Criminal Court, and child soldiers. The report is available from Human Rights Watch - New York: huwnyc@hrw.org, or London hrwatchuk@gn.apc.org. (website: http://www.hrw.org).

The Asian Migrant Centre has published Asian Migrant Yearbook 1999: Migration, Facts, Analysis and Issues in 1998 which includes analyses of regional trends and themes as well as country reports. (Available for US$50 from Asian Migrant Centre Ltd, 4 Jordan Road, Kowloon, Hong Kong.)

The http://www.december18.net, a new website promoting the ratification of the UN Migrants' Rights Convention, was launched early this year. Primarily a "portal site", it aims to bring together different organizations and individuals involved with migrant workers to support the ratification of the Migrants' Rights Convention.

Upcoming Meetings

The Steering Committee of the UNHCR-NGO "Reach-Out" process will meet in Geneva on 28 February to review the work of the 6 task forces, to review the results of regional meetings and to determine future directions of the process. The purpose of the "Reach-Out Process" is to strengthen NGO engagement in the field of protection.

"Goodwill Hunting: Voluntary Work in Support of Refugees" is a training seminar for long-term volunteers working with refugees and their co-workers which will be held from 22-27 February in Zittau, Germany.

UNHCR has announced its schedule of Standing Committee meetings as follows:
29 February - 2 March: overall programme and funding; strategic presentations on Africa, Asia and the Pacific, CASWANAME; refugee children, elderly persons, environmental issues, statistics, reintegration, independent evaluation of UNHCR's response to the Kosovo, coordination issues, selection of annual theme for Executive Committee meeting and revitalization of the format of the Executive Committee.

5-7 July: update on annual programme, strategic presentations on the Americas, Europe and the former Yugoslavia; note on international protection, interception, and complementary forms of protection; economic and social impact of massive refugee populations on host developing countries; update on coordination issues; preparations for the World Conference Against Racism, Racial Discrimination, Xenophobia and Related Intolerance; safety and security issues.

27-28 September: annual programme budget, update on funding, update on coordination issues, 50th anniversary, and a number of management and finance issues.

The UN Human Rights Commission will meet in Geneva from 20 March - 28 April with a full range of agenda items. WCC has submitted written statements on Indonesia and on religious intolerance.

The 23rd National Legal Conference on Immigration and Refugee Policy will be held in Washington DC from 30-31 March. Principal topics to be addressed include: administrative and legislative changes in US immigration, refugee protection, gender-based violence, and trafficking and integration of immigrants and their descendants. For more information, contact the Center for Migration Studies (www.cmsny.org) or e-mail to cmslft@aol.com. WCC will convene an international ecumenical seminar on "The Ethics of 'Humanitarian Intervention'" from 5-7 April. This seminar will bring together international lawyers, ethicists, theologians, representatives of other faiths, and people from countries affected - one way or another - by intervention. This is part of an on-going study process requested by WCC's Central Committee. (If you would like more information or would like to comment on the draft document, please contact WCC.) The International Catholic Migration Commission is organizing a seminar on "Europe: An Area of Freedom, Security and Justice" from 10-11 April in Geneva, in conjunction with the meeting of the UN Human Rights Commission. The seminar will focus specifically on developments I European law, refugee and migration issues, and trafficked women and children.

The first meeting of the WCC Roundtable will be held from 13-14 April. At this meeting, WCC's strategies and activities for 2001 will be shared with funding partners, providing them an opportunity to support the Council's on-going work.

The First Preparatory Committee meeting of the World Conference Against Racism, Racial Discrimination, Xenophobia and Related Intolerance will be held in Geneva from 1-5 May 2000. (website: http://www.unhchr.ch).

The European Council on Refugees and Exiles will hold its Spring Biannual General Meeting in Paris from 12-14 May.

The Heads of Agencies Network will meet near Washington, DC from 22-24 May. This meeting offers an opportunity for church-related agencies and specialized departments of WCC member churches to come together to share information on their activities and to consider ways of working together more effectively.

The Middle East Working Group on Uprooted People will meet in Alexandria, Egypt from 20-23 June with the "Amman process" meeting following immediately afterwards, from 24-25 June.

The United Nations General Assembly Special Session (UNGASS): "World Summit for Social Development and beyond: achieving social development for all in a globalizing world"< will meet in Geneva from 26-30 June 2000 to review progress in implementing the Copenhagen Declaration and Programme of Action. There will also be a parallel Geneva 2000 Forum, 25-30 June.(Website: http://www.un.org/esa/socdev).

UNHCR's Annual Executive Committee meeting will be held in Geneva from 2-6 October 2000. Although dates have not yet been announced, additional meetings, including UNHCR's consultation with NGOs, will probably be scheduled for the week before the Executive Committee.

WCC plans to hold its annual meeting of the Global Ecumenical Network in Geneva during the week of 25-29 September to enable broader ecumenical participation in the UNHCR-related meetings.

European NGOs are planning an NGO Forum from 10-11 October 2000 on the theme "All Different All Equal: from Principles to Practice" to precede the European governmental conference which will feed into the World Conference on Racism, Racial Discrimination, Xenophobia and related Intolerance to be held in South Africa in September 2001.

Contacting WCC International Relations team

E-mail addresses:
Dwain Epps, coordinator: dce@wcc-coe.org
Salpy Eskidjian: sal@wcc-coe.org
Elizabeth Ferris: egf@wcc-coe.org
Mariette Grange: mgm@wcc-coe.org
Geneviève Jacques: gej@wcc-coe.org
Clement John: cj@wcc-coe.org
Melaku Kifle: mk@wcc-coe.org
Gail Lerner: wccia@undp.org

Uprooted People provides coverage of information and action relating to refugees, migrants and internally displaced people. It is published every three months by the International Relations team, World Council of Churches, 150 route de Ferney, PO Box 2100, 1211 Geneva 2, Switzerland.
Tel: 41 22 791 6111
Fax: 41 22 791 6122
e-mail: egf@wcc-coe.org

Editor: Elizabeth Ferris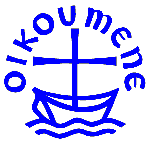 Articles may be freely reproduced providing that acknowledgement is made to Uprooted People, the publication of the International Relations team, World Council of Churches.
---
Back to Uprooted People homepage