UN Biennial Meeting of States on Small Arms and the Programme of Action
7-11 July 2003
New York, USA
The UN Biennial Meeting of States on Small Arms and the Programme of Action is the first major follow-up to the 2001 UN Small Arms Conference. It will take place in New York; USA, from 7-11 July 2003 and will consider national, regional and global implementation of the Programme of Action (PoA) agreed at the 2001 UN Conference.
The PoA sets the first international norms of good behaviour to reduce small arms proliferation. By agreeing to this document, all countries have formally committed themselves to take action. The purpose of the UN Biennial Meeting in July 2003 is for governments to report their progress and lessons learned from the first two years of implementing the PoA.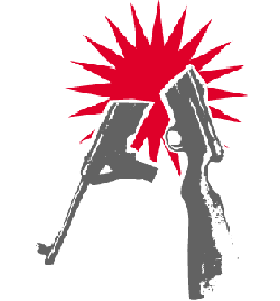 See the report of this meeting
As the PoA provides no international mechanism for monitoring compliance, and the UN's role has been limited to compiling information submitted by states on a voluntary basis, the responsibility for reporting on states' action or inaction has been taken up by civil society since the 2001 UN conference. During the review conference, the International Action Network on Small Arms (IANSA) and its member groups will make their own independent report on governments' activities, as well as showcasing the important contributions that NGOs are making to stop gun violence. There will be a session for NGO statements on Wednesday 9 July.
The WCC International Affairs staff will participate in the UN Biennial Meeting of States to follow the deliberations and to report back to WCC member churches and members of the ecumenical network on small arms. As a founding member of IANSA, the WCC will also participate actively in the work of the Network on Small Arms during the conference.