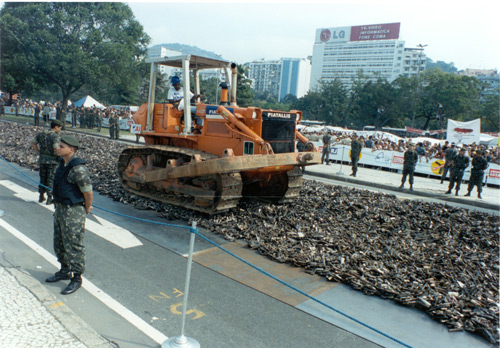 In 2001, the Rio de Janeiro state government in cooperation with the non-governmental organization Viva Rio, organized a massive gun destruction ceremony in June. Nearly 100,000 guns occupying 400 square meters of a concrete road were crushed by a bulldozer. Twenty thousand people witnessed the event.
Report: March for Jesus 2002
This year's "March for Jesus" in Rio de Janeiro was held on March 18th, with the support of Viva Rio. The annual march, organized by the Evangelical community all over the world, had as a theme, "Peace for Rio, Peace for the Holy Land", and gathered over 60 thousand people in the center of Rio de Janeiro.